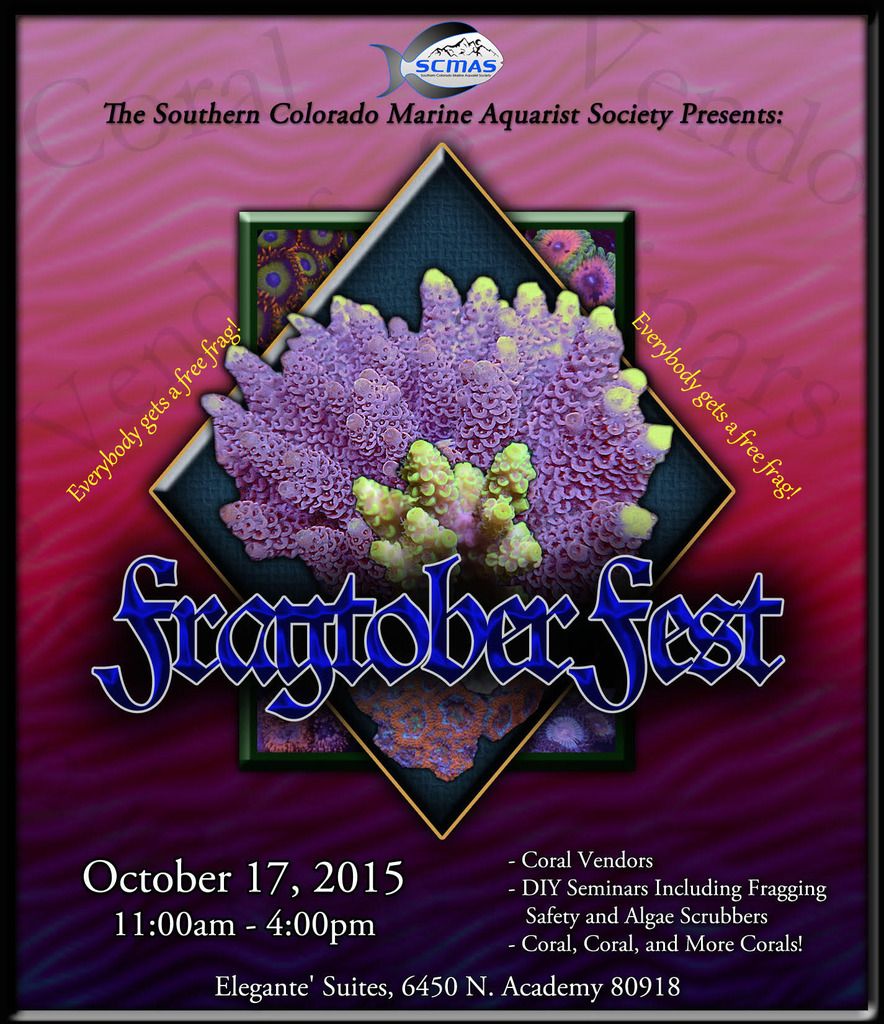 Here is what you have been waiting for. Kick off the reefing season with a frag show.
Mark the date - Saturday October 17. 11:00am - 4:00pm
We will have a fragging safety demo by Reefkoi corals.
We also have a DIY algae scrubber workshop put on by Nirto Corals.
Along with your favorite coral vendors from around Colorado.
Entry fee is 5.00 per person 12 and under are free with paid adult.
My Reef 2 Yours will be giving a free coral frag to all paid entrants.
Raffle Items are starting to come in, to include:

Loc-line kit from Lockwood Products
A150w LED from Kessil
Rubble zone aragonite from CaribSea
LED moonlight strip and digital timer from Aqua Euro USA
Gel reef glue from Bob Smith Industries
Probidio Bio kit Reef and Nano from Probidio
Fluval Wave pump and Fluval Elements
Chemipure Blue, Elite and carbon from Chemipure
Typhon5 RO/DI unit from Air Water and Ice

Still More to come

We have vendors/seller tables available for 15.00.
If you want a space to sell some old equipment, pm one of our board members
.